WHAT IS THE ADULT ACTING COURSE?
The Adult Acting course is a live, interactive, part-time training course for actors aged 18+. These sessions enable you to hone your craft and improve your acting skills. Whether you are going to audition for drama school or simply wish to do something you love, our pro coaches will help you achieve your goals.
WHAT WILL I LEARN?
Our balanced curriculum covers all the acting essentials to enable you to be the performer you want to be 🙌
Advanced Text Analysis Tools

Personalisation and Character Transformation

Free Form Improvisation and Application

Enriched and Developed Vocal Use and Production

A Range of Physical Expression Possibilities

The Basics of Writing and Directing

Screen Acting Technique

Playing Shakespeare in all it's Complexities
Acting Coach
Gemma Crooks
Gemma Crooks is a director, actress, and acting coach. She trained at the Birmingham Conservatoire on the BA Acting course. This lead to TV and theatre work and she is now undertaking an MA in Actor Training and Coaching at The Royal Central School of Speech and Drama.
Acting Coach
Bradley Taylor
Bradley has over 10 years of experience teaching various disciplines in acting and vocal coaching and as an actor he has worked on high-profile theatre, television and film projects including ITV's Dark Heart and Katie Mitchell's Some Trace of Her at the National Theatre.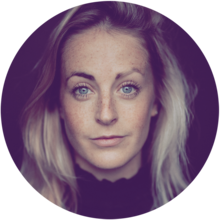 Acting Coach
Philippa Hogg
Philippa is an actor-musician and theatre maker who is particularly skilled and experienced in the development of new work. She has created shows with multi Award Winning Companies such as Les Enfants Terribles, The Wardrobe Ensemble and This Egg.
Acting Coach
Ryan Bennett
Ryan teaches acting at many top schools including NIDA (Sydney), Sylvia Young Theatre School and Guildford School of Acting. He has also starred in indie feature films Zoe; Misplaced and Our Little Haven.
Singing Coach
Olivia Doust
Olivia is a multi-talented composer, conductor, musical director and performer. She now teaches at ArtsEd and has also taught at Mountview, London College of Music, Royal Central School of Speech and Drama and The BRIT school.
Writing Coach
Matthew Churcher
Matthew is an actor who specialised in acting and devised theatre. He has been in productions such as War Horse and Jayne Eyre and also loves to work on his own material. He is also a very talented musician!
The Adult Acting classes are on a Thursday at 7pm. Lessons are 1 hour long and cover a range of key subjects across stage and screen to build your actors toolkit.
WHAT OUR
 STUDENTS ARE SAYING
iampro has allowed me to connect and network with like-minded people and industry professionals, which isn't an opportunity you would normally get very easily. I really think it's all about who knows you and I have had personal feedback and connected with loads of people working in the industry which has really helped me. I have also loved staying active as a performer in their community and doing the creative challenges each week!
When lockdown began my 6th form closed, I had no acting classes or workshops to attend. I wasn't using or building my creativity until I found iampro, with weekly challenges I could build my craft and discover new ones such as writing my own material! I got regular feedback from the team and really look forward to their weekly Q&A's with industry professionals.
I discovered IAMPRO during lockdown at a time when I felt completely uninspired and lacked any creative drive. Seeing the enthusiasm from Charlie and Matt as they announced weekly challenges on the community page really helped motivate me to start working on my craft and push my creative blocks and boundaries.
I have found the live talks and coaching very helpful with excellent tips, tricks, advice & guidance, not only for the challenges they set out weekly but also for future projects. iampro has help me build on my authentic confidence and my acting 'tool kit'.
Frequently asked questions
Do I need to be a certain level for this course?
The intermediate training is for people who have completed the drama foundation course or have had some previous acting experience.
Will classes be recorded?
By enrolling onto this course, you are consenting to take part in a call that features video and audio facilities. We will be recording the calls. These may be shared with other class members who were unable to join the call.
Do I need to attend every week?
You'll get the most out of membership if you attend as much as possible, but we understand sometimes life gets busy and this may not be possible and so you can catch-up on the live class in the course player of the module.
When will the classes be?
The intermediate live lessons are on a Thursday from 7pm-8pm.
Is there an additional cost for the live classes?
No, what you see is what you get with one subscription fee! Our plans which start from £12.50 a month when you pay annually, include access to all of our live classes and events.
Will this be on Zoom?
Yes we use zoom, but we have integrated it into our website so you will access the classes from our site. When you book onto a class the link will go to your student dashboard area!
Will I get a qualification?
Our live courses are non-accredited, however you get a certificate at the end of the module. You just need to make sure you have 100% completion and the certificate is sent automatically.
Where do I watch the catch-up video?
The catch-up video is uploaded to the course player, where you access the live class from. This will be available for a limited time only and is only accessible to iampro members.
Can I join the intermediate training at any time?
Yes! You can start the live lessons as soon as you start your subscription as long as you have some acting experience and previous training. If not, start with the Foundation Course to get the most out of your membership.
When can I join the advanced training?
Our amazing pro coaches and iampro team will be keeping an eye out for talent who they feel is ready to progress onto the next level of training. This is by invitation only and we'll be looking at your work in class, on Open Mic Night and in the self-tape challenges.